We're having a demonstration outside the Royal Courts of Justice from 9am on Wednesday 27 April 2022 – come join us:
🔥Big news🔥 For those who've been following our case for a rent repayment order, Jordan, Marc, Daniel and Foivos received the verdict today for their flat – they've been awarded £18,420.96 for the landlord's failure to obtain an HMO license! They tried all kinds of excuses and paid the best lawyer they could find, but we still won. More details here: https://somerfordgroverenters.com/press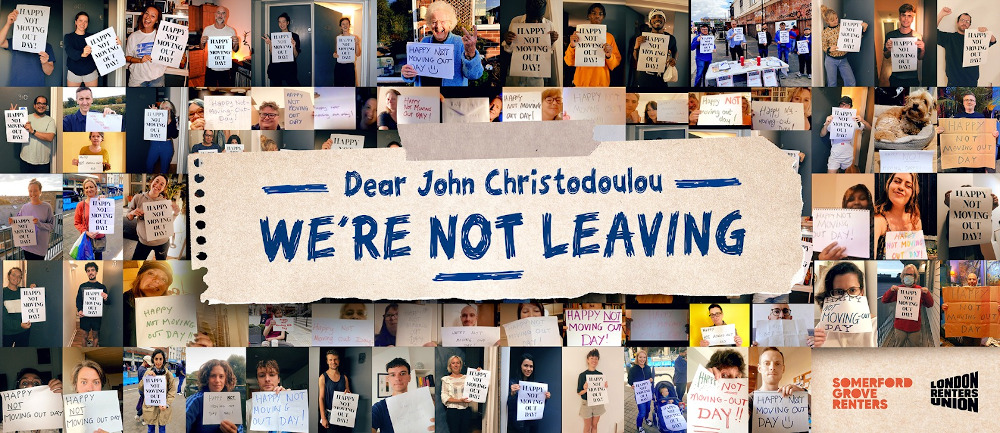 Our billionaire landlord John Chistodoulou is trying to evict us during a pandemic. After months of campaigning, his agent finally met us to start negotiations. Please stand with us to fight for safe, affordable housing for all.
🥰 Follow us on Twitter
📖 Read our story and share the news with people you know
Join the London Renters Union to fight for better housing for all